#133th Canton Fair 2023 Spring
We invite you to visit our exhibition booths and explore our products and services.
We specialize in clothing accessories and household products, including Velcro tapes, zippers, buttons, hooks, embroidery hoops, knitting needles, and sewing kits. Our products are designed to meet your needs and exceed your expectations.
We encourage you to visit our booths and speak to our team to learn more about our products and services. We are available to answer any questions you may have and provide you with personalized recommendations based on your requirements.
We look forward to meeting you at the Canton Fair and showcasing our range of high-quality products.
Best regards,
Ningbo Sunshine Import and Export Co., Ltd.
Our booth information is as follows:
Phase 2 : 23rd, Apr – 27th, Apr, 2023
Booth No. : 16.4G32 (G32 Booth, 4th Floor, 16 Zone)

Phase 3 : 1st, May – 5th, May, 2023
Booth No. : 16.4G13-14 (G13-14 Booth, 4th Floor, 16 Zone)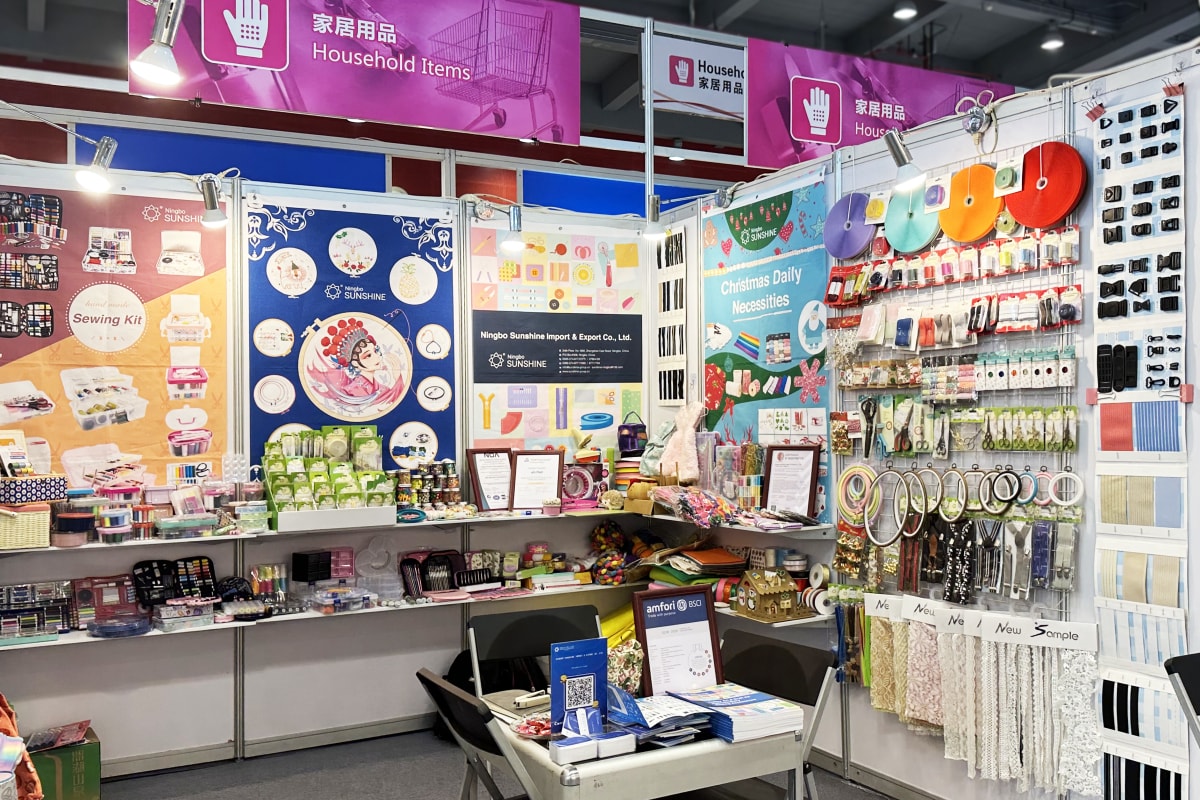 Booth No. : 16.4G32 (G32 Booth, 4th Floor, 16 Zone)
Canton Fair: Phase 2
Booth No. : 16.4G13-14 (G13-14 Booth, 4th Floor, 16 Zone)
Canton Fair: Phase 3